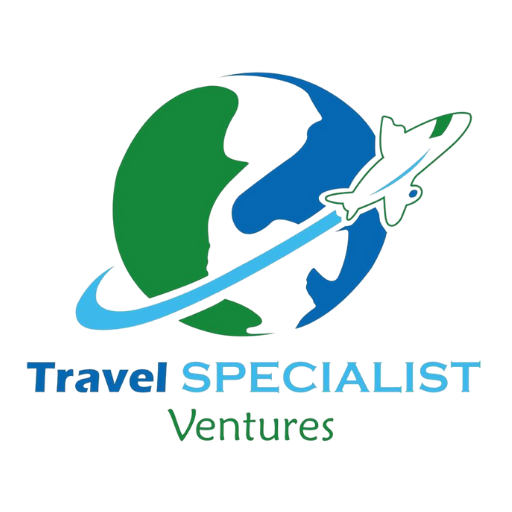 "True to its name, true to you"
Travel Specialist Ventures is one of the most trusted brands when it comes to outbound travel in the Philippines. Recognized today as one of the emerging travel companies that provides group and retail both in business and leisure travel across the Philippines and beyond.
Travel Specialist Ventures involvement in the travel industry business started in 1998 when the owner realized the need to put up a travel company in the community of academe, INGO, NGO, humanitarian organization and professionals being located in Diliman area close to the prime universities, major hospitals and government offices.
Our dynamic team is supported by a highly experienced network of travel partners regionally and internationally. We believe in reliability, commitment, accessibility, financial stability and buying power, supplier confidence, product knowledge and our ethical approach to business.
Today, we operate in 2 offices with 22 staffs. We have four key Corporate Management specialists and two Luxury Travel Executives.
Founded by one industry expert across the travel, tourism and hospitality sectors,  The Travel Specialist Ventures is run by a team of young but experienced travel professionals.  With their unrivalled expertise, they provide an intuitive and knowledgeable approach,  resulting in the seamless delivery of exceptional tour packages and themed programs.
The Team: Being one of the emerging wholesalers in the Philippines, we have the expertise and experience in handling any type of traveler's needs. Be it a simple hotel booking, or just transfers or exclusive incentive programs, leisure, business, group, corporate and individual travel, or even themed destinations, our team of expert travel advisors are ready to cater to every request.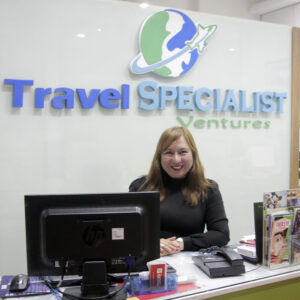 Rowena Coloma
President & General Manager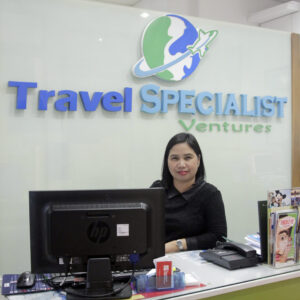 Lucila Sta Ana
Assistant General Manager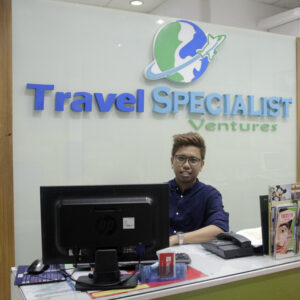 Errol John Basuan
Graphic Artist /  Tour Coordinator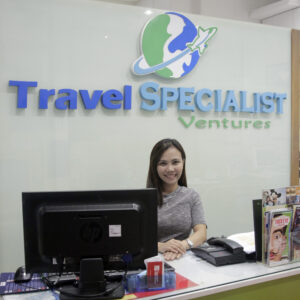 Aldina Tinio-Carreon
JUNIOR ACCOUNT MANAGER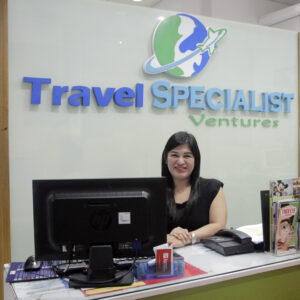 Chuchi Nacario
Sales Manager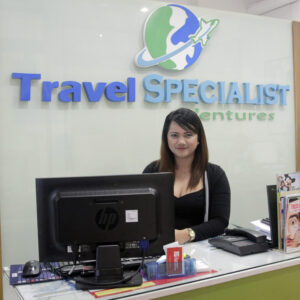 Pinky Umarga
Junior Account Manager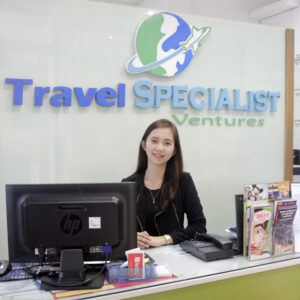 Rocel Maranan-Grande
International Reservation officer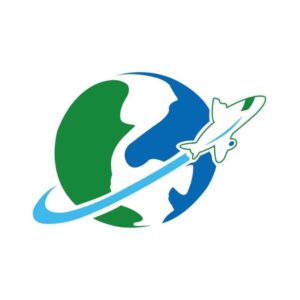 Jessa Mae Sumbillo
Domestic Reservations Officer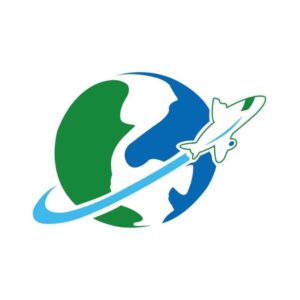 Jolina Martinez
International Reservation Officer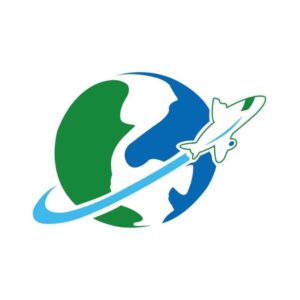 Reynaldo Nacario
liaison officer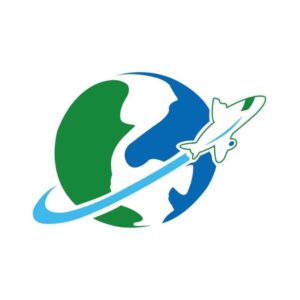 Jessile Tibon Carlos
International Reservation Officer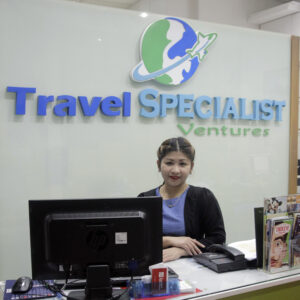 Glady Mae Lirio
Documentation / Counter Sales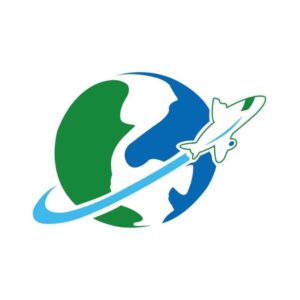 Melissa Sarco
Assistant Visa Officer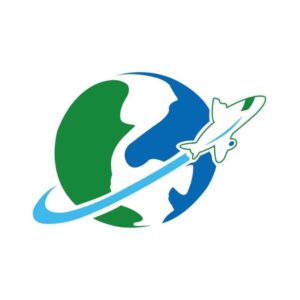 Erika Julia Belo
Assistant Visa Officer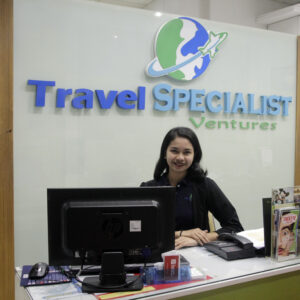 Daphne Agatha Lacopia
Reservation Officer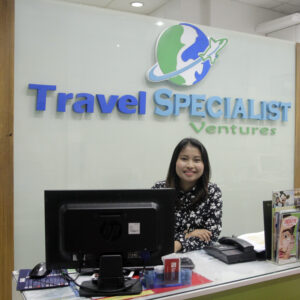 Jamelah Ortiz
Accounting Staff – TSV Lucena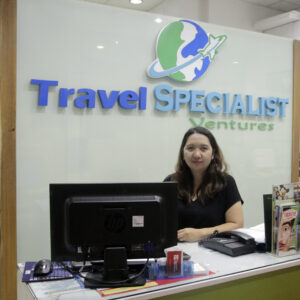 Ruby Rosa Calixtro
Branch Manager – TSV Lucena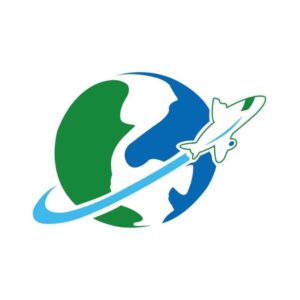 Jenny Dalumpienes
Domestic Reservation Officer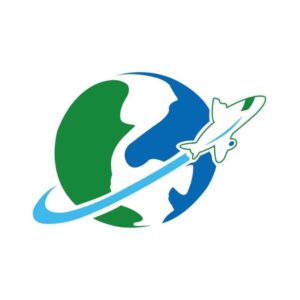 Chrystel Dimaano
Documentation / Reservation officer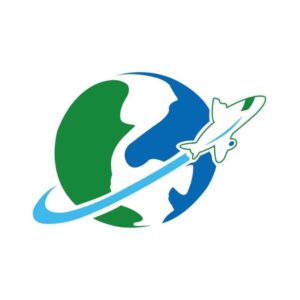 Carl Anthony Bajar
Documentation Staff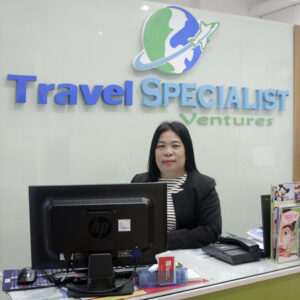 Evelyn Sta. Ana
Finance & Accounting Officer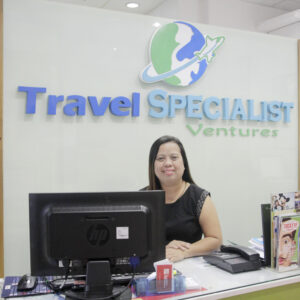 Emelyn Ramos
Accounting Staff
Pricing: Since we have been in the business for 21 years and 11 years' experience working for an IATA company, we are emerging as one of the best in our field with vast connection and network of supporters in the airline industry due to which we get the best competitive rates in the industry.
Commitment : Each of our advisors are built with the travel passion and are committed to give the best in service and ensure that your guests have a hassle free holiday and go back with good memories.
Not to forget the most important trait of the Filipinos being hospitable and service oriented people, the kind of service that we are very proud of. Our staff are available beyond working officers and willing to assist clients in all aspects of their travel arrangements but not limited to hotel and airlines booking some personal requests are being addressed to, as well.
SERVICES OFFERED:
Visa assistance to: Dubai, Schengen states, United Kingdom, United States, Canada, New Zealand, Australia (Student Visa), China and other countries.
International Airline Tickets Including Value Airlines
Domestic Ticketing and Local Tours
Worldwide Hotel Reservations
Local Hotel Reservations
Customized Tour Itinerary for Individual and Group Passenger
Corporate Incentive Tour
Official Business Mission Travel Service Provider
Cruises
Immigration Clearance/Assistance
Corporate Account Management
SERVICE PROVIDER OF VARIOUS GOVERNMENT OFFICES:
Department of Agriculture
Department of Trade and Industry
Department of Tourism
ADB Camera Club
Aids Society of the Philippines
Agway Business Corporation
 Alvarez Farm Supply
Asia Pacific Forum on Women, Law and
Development (APWLD) / Tanggol Bayi
Asian Cultural Council in New York
Ateneo de Manila Korean Studies
BGH Bernardino General Hospital
Bio Vitale
Bugsy Promotions
Card MRI
Care International Philippines
Center for Migrant Advocacy
CNCD 11.11.11 – National Center for
Development Cooperation
Coffey Int'l Development Property Limited
Department of Environment and Natural Resources
End Child Prostitution and Trafficking Philippines ECPAT
FILTEC Asia Limited-Phils Branch
Foton Motor
Grandia Agro Marketing
Jesus Revelation
Kabataang Gabay sa Positibong Pamumuhay
LEADS Agri
LEADS International
LOFTF Council
Lorean Steel Corporation
Micro Finance Council of the Philippines
Migrant Forum Asia
NGO Forum on ADB
Norwegian Mission Alliance Phils. Inc
NU Works
Oiko Credit
Open Doors
Samson Agricultural Supply
Tetratec Consulting
The Fred Hollows Foundation
UP National College of Public Administration and Governance
United Nations Development Program
World Vision International
*Official Travel service provider of Ateneo de Manila's study tour to Europe 2011, 2012, 2013, 2014, 2015, 2016.
TRAVEL SOURCE PROVIDER OF CELEBRITIES
Magpakailanman Japan 2015
Half Sisters Japan 2015
MZET Production Bohol October 2016
Mr. Ricky Lo and Family
Mr. Ryan Cayabyab and Family
Mr. Darwin "Darla" Sauler
Ms. Kathryn Bernardo
Mr. Daniel Padilla
Mr. Rodjun Cruz
Ms. Dianne Medina
Mr. Ketchup Eusebio
Mr. Joross Gamboa
Ms. Ara Mina
Mr. Gerald Napoles (Rak of Aegies)
Ms. Sunshine Cruz
Mr. Nonong Pedero
PARTICIPATED IN MAJOR EVENTS
Travel Madness Expo 2012, 2013, 2014, 2015, 2016, 2017, 2018, 2019, 2022
PTAA Travel Expo 2014, 2015, 2016, 2017,2018, 2019, 2022 (Top
Producer Awardee 2017,2018, 2019, 2022)
Inaugural Flights (Philippine Airlines and Cebu Pacific)
PTAA Familiarization Tours
Philippine Travel Mart 2014, 2015, 2016, 2017, 2018
Quezon Travel Mart 2017, 2018 (Top Producer Awardee 2017,2018)
Travel Sale Fair 2015,2017
1000 Smiles Thai Festival 2016
B2B: CALABARZON to ASEAN, to the World 2016
Asia Premium Travel Mart 2016
Wonderful Indonesia Expo 2018, 2019
International:
o IT & CM Asia Bangkok 2013, 2016, 2018 Singapore 2017, Vietnam 2018
o Visit Japan Travel and MICE 2018
o 9th International Travel Expo Ho Chi Minh 2013
o Familiarization Tours (China, Japan, Dubai, Abu Dhabi, Cambodia, Balkans, Korea, Taiwan, Sri Lanka, Mauritius, Tuscany, Czech Republic)
o CMLV (Cambodia, Myanmar, Laos and Vietnam) Outbound Business Mission
o World Travel Mart 2015 in London
We are Capable
We are experienced in handling Meeting, Incentive Tours, Conference and Events for leisure and corporate clients both local and international.
Our major accounts are international humanitarian organizations, funding agencies, charities, International and Local Non-governmental organizations, Government Offices, Consultants, Businessmen, the academe, students groups, families and leisure passengers.
We are Who we are
It prides itself for giving personalized service at a reasonable prices. The management and staff are passionate about what they do and they totally enjoy serving their clients. We are a travel agency with a heart.